The organizational culture of Emergent Cold LatAm is based on the commitment and care of our community. We actively participate in development programs that contribute to the growth of each collaborator and our environment, fulfilling our objectives and our mission of providing the best supply chain solution cold chain at a global level, with state-of-the-art technology that cares for the environment and reduces the impact of operations on it.
Neal
Rider
Neal provides strategic leadership and manages company performance. Neal previously co-founded two successful cold storage ventures: Emergent Cold and AGRO Merchants Group, and also served as COO of Americold Logistics.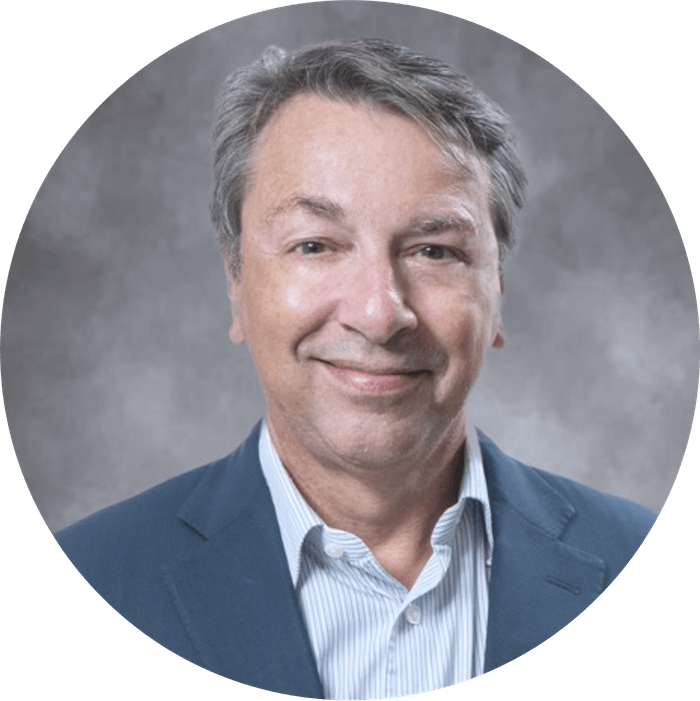 David
Palfenier
David has overall responsibility for the company's day-to-day business operations. David has more than three decades of executive experience across logistics and distribution businesses, including as leader of AGRO Merchants Group's Latin America operations and President of ConAgra Frozen Foods.
Pedro
Moreira
Pedro is the company's senior finance executive. He has led finance divisions at several logistics and technology companies, most recently as Partner and CFO at Gulf Capital Partners.
Ricardo
Jacob
Ricardo leads all company operations including engineering, IT and environmental initiatives. Ricardo's previous experience includes VP, Operations at AGRO Merchants Group and Head of Supply Chain at Marfrig.

Mike
Bender
General Counsel & Chief Compliance Officer
Mike is responsible for legal, corporate compliance and the company's M&A activities. Mike was previously General Counsel for two portfolio companies of Oaktree Capital Management: AGRO Merchants Group and Hanley Wood.
Rafa
Rocha
Rafa leads the company's sales and marketing activities. Previously Rafa was Co-Founder and Managing Director of Galores Cold Storage, which Emergent Cold LatAm acquired in August 2021.
Adam
Rushby
Adam leads the Network Optimization team in all new developments for the region. Adam joined the Company from Lineage Logistics, and prior to that held the position of Executive VP, Engineering & Solutions at AGRO Merchants Group.
We are a diverse, inclusive, and multicultural company. We believe we are a better company where everyone's thoughts and opinions are valued and respected.
Underpinning all our values, integrity is the foundation of our success.
We have an entrepreneurial mindset, acting like owners with dedication and responsibility and at the same time, fostering in our associates creativity, efficiency, and agility.
We believe we can create positive change wherever we do business, fiercely protecting the cold chain to dramatically reduce food waste, and actively investing to minimize our environmental footprint wherever we go.
We recognize that great success comes from collaboration and teamwork. To us, collaboration means working together with our colleagues and customers and therefore maximizing the total contribution.
We are a customer solutions company. We make our decisions based on how we will serve our customers.
Our Social Responsibility Plan