Modernize the cold chain and reduce food waste by providing safe, reliable, and sustainable temperature-controlled infrastructure and logistics solutions.
To become the leading and most dynamic temperature-controlled logistics partner in Latin America.
Reshaping the future of food chain logistics across Latin America.
We are building the most complete and modern refrigerated logistics network in Latin America. Our goal is to provide cutting-edge cold chain solutions through our state-of-the-art warehouses in the region's major urban centers and key ports, in order to meet the growing demands of customers in the regional and global trade.

Emergent Cold LatAm was the fastest-growing temperature-controlled logistics company in 2021. We have the best-located assets in the cold chain's main port terminals and the region's main metropolitan areas.
We strive to build lasting relationships with our clients. Our work begins with understanding the needs and strategies of the client to provide reliable services, based on mutual collaboration.
Our experience in protecting your product throughout the supply chain makes us a distinctive choice in Latin America. Our high-capacity warehouses, wide temperature range and fleet of trucks allow us to offer an integrated solution that optimizes the customer service experience with flexibility and convenience.
August 2021
Peru
Emergent Cold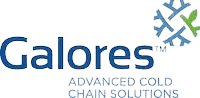 September 2021
Panama
Galores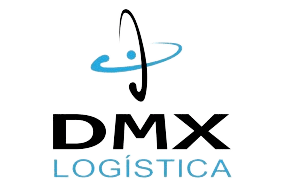 November 2021
Brazil
DMX Logística
November 2021
Brazi
Martini Meat
November 2021
Chile
Friopacífico
April 2022
Colombia
Frigometro
May 2022
Uruguay
Polo Logístico
May 2022
Guatemala
Bodegas Frias
September 2022
Mexico
Bajo Cero Frigoríficos
December 2022
Brazil
Reiter
January 2023
Brazil
CONE 2
February 2023
Chile
Multifrigo
February 2023
Mexico
Qualianz
April 2023
Paraguay
Frío Modelo
June 2023
Chile
Hook
July 2023
Uruguay
Frimosa Operations
Our partnership with Lineage Logistics, the world's largest temperature-controlled logistics company, gives us access to best-in-class technology, including:
• Warehouse optimization system for existing and new warehouses as well as expansion projects.
• State-of-the-art warehouse automation technology.
• Data science and analytics capabilities to optimize facility operations.
• Energy management systems.
¿Why Choose Emergent Cold LatAm?
Our team of professionals has a solid track record in the industry and in the region.
The members of our Board of Directors and the management team have decades of experience in the industry.
We offer a complete portfolio of services for the food industry, combining storage at different temperatures, processing, and transportation.
We are the only regional temperature-controlled company present in 11 countries across Latin America. We are constantly expanding our footprint in order to better serve our customers.
Investing in Our Customers
We have the capital to invest in the right areas projects to benefit our customers' needs; we are passionate about driving value into the food supply chain with astute investment planning & execution.
.
With a business dedicated to food logistics, we are committed to continuous improvement regarding food safety.  In addition to compliance, HACCP principles ensure that best practice standards are implemented and maintained.